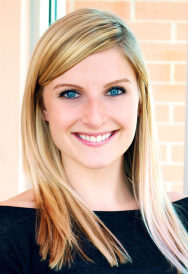 Available for private sessions
Fly with me at

Indoor cycling >
Natalie Koberstein
Studio Manager - Downtown, Instructor
certifications
CYT
RYT
Yoga Up
BarreAmped
BarreAmped Advanced
BarreAmped Cardio
BarreAmped Bootcamp
BarreAmped Fire
My Teaching Style
I love to teach a class that invites growth through challenge, persistence and fun! I create a safe environment that encourages exploration and acceptance, all while working hard and getting a little sweaty :)
Experience
My yoga journey began in 2011, when I was working a full time, unpaid internship in Madison to complete my Social Work degree. I found myself needing an outlet for the stress and demands of the job and discovered a new studio in Fitchburg called Dragonfly Hot Yoga that had opened 1-month prior! After my very first class, I know that Dragonfly, and Yoga would be in my life for good. Since that time, I have been able to incorporate yoga into my daily life. It has allowed me to become a stronger person, physically and mentally, and genuinely connect with my body in a way I didn't know was possible.
Favorite Pose
Half Pigeon: As a volleyball player and runner, my hips store a lot of my tension. Half pigeon allows me to dig deep into that area and challenges me to truly let go and breathe into the stretch.
Favorite Quote
"You're braver than you believe, and stronger than you seem, and smarter than you think."
– Winnie the Pooh
Why I Love Dragonfly
Since the moment I walked through the doors in 2011, Dragonfly has felt like a home to me. The team of instructors and staff has shown constant support and kindness, and has treated me like a member of their own families! Not only do I get to interact with amazing people when I am at Dragonfly, but I get to be in a space that promotes self-acceptance as a focus. Dragonfly has truly created its own very special place in my heart.
Little Known Fact About Me
I share a birthday with my Dad and sister, Annie (who is two years younger!). This, of course, leads to GIANT birthday parties with lots of cake!