Dfly On Demand!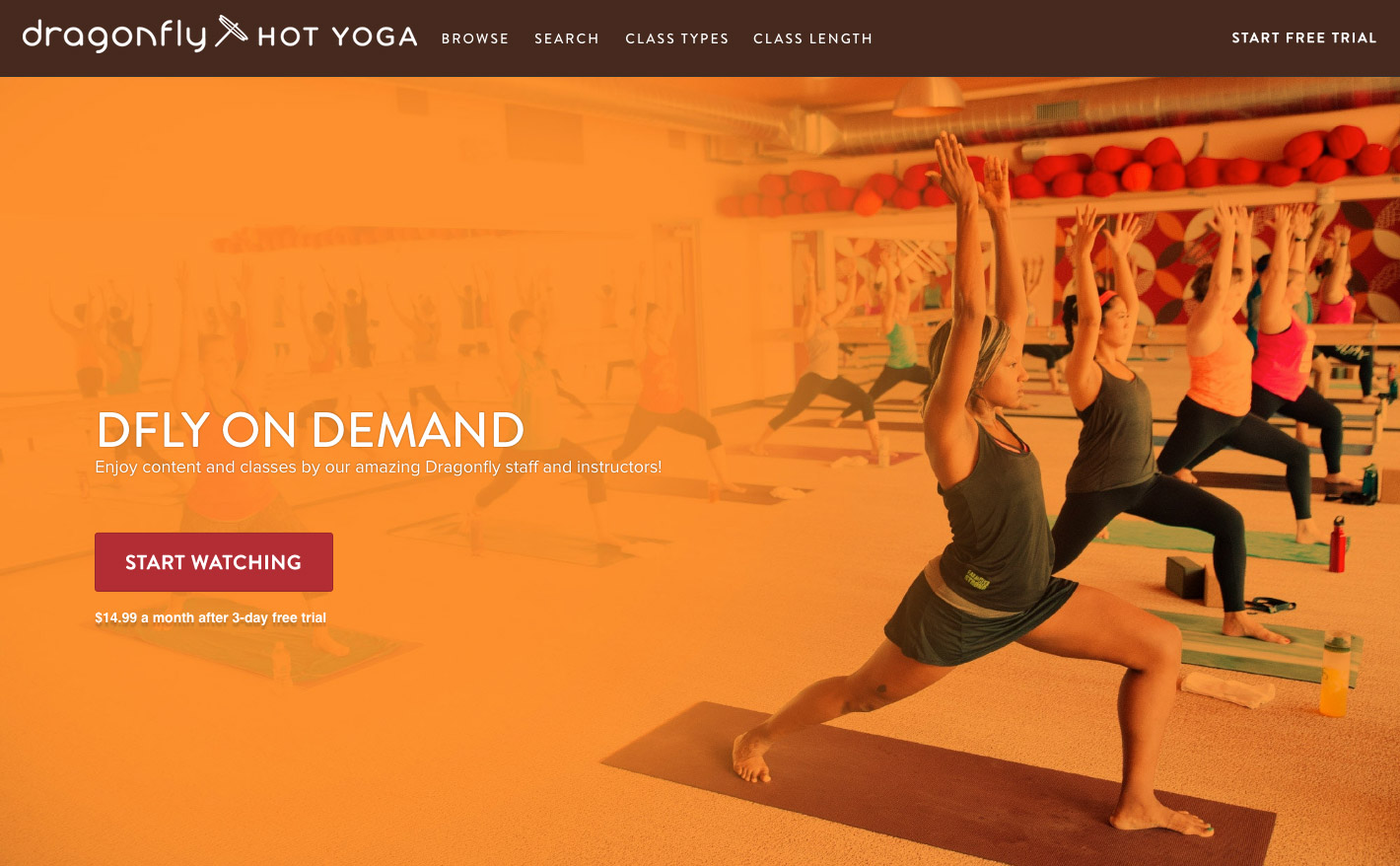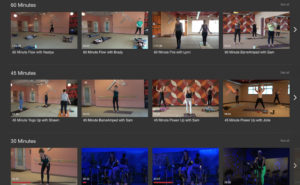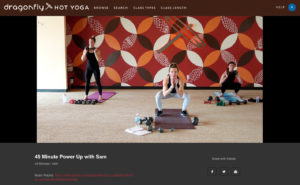 Join us online for our library of streaming classes ANYWHERE, from your computer, smart phone, smart TV or tablet — you can even hook your computer up to your TV to stream! Each class will have a link for the Spotify playlist the instructor used for the class. This new service is a separate account and log-in than our in-person classes (ie: it's not on Mindbody) Here's what we've got so far:
What We're Offering
Dragonfly Classes
For all of you at home or those that have moved away, you can now get a little slice of Dfly at home with our online classes! Our Dfly instructors, in the comfort of your home. The only thing missing will be the 95 degree heat — unless you crank that up, too! We've got yoga, barre and fitness classes all ready to go! We plan to add 5 – 10 of these types of classes per week. You can Dragonfly with you no matter where you are.
Flyght Classes
If you have an indoor cycling bike (or bike trainer) at home, you can join us for online Flyght classes! Your favorite pilots and your favorite workouts all on your own time! We plan to add at least 1 new class per week.
Tutorials & More
We'll be offering shorter videos that will go in depth on poses, concepts, and techniques. Also keep an eye out for meditations and other extras you won't find in the studio!
How to Access
Free for Members
Current, active (not suspended) regular monthly members will get FREE access during our temporary closure. Upon reopening, you may choose to sign-up for the regular on demand subscription. We are incredibly grateful to the generosity of those able to continue their memberships during this difficult time. We absolutely could not do this without you and the entire Dragonfly community (staff and clients alike) is indebted to your kindness and philanthropy.
$14.99/ Month
If you are not currently an active member, please still join us! Enjoy a free 3-day trial and then our online library of classes will be available to you for just $14.99/month. Sign up and create and account at the link below.
Please note
This service is through a separate system than our in-person scheduling software. You will not be able to use the email and password you use to book classes. Please make a new account at the link below. If you need support getting videos to work, have payment questions, etc. please click the "Help" link after you are signed in!
Having Trouble?
Having trouble streaming? Have a request for a certain type of class or teacher? Any online class related questions or feedback, please direct your inquiries here:
Technology, streaming or payment questions:
https://dragonflyhotyogaonline.vhx.tv/help
https://dragonflyhotyogaonline.vhx.tv/contact/support
Video buffering or streaming issues? Please try to adjust the streaming rate. Screenshots here: https://www.dragonflyhotyoga.com/streaming-issues/


Requests, class feedback, membership questions:
info@dragonflyhotyoga.com