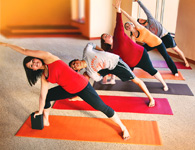 We believe yoga is for EVERY SHAPE, EVERY SIZE, EVERY PERSON. You will not be judged in our studio—not by how flexible you are, not by what you wear, not by how much you weigh, not by how much yoga you've done.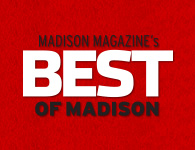 We are honored to be voted the Best of Madison for 2012, 2014, 2015, 2016, 2017, 2018, 2019, 2020, 2021 and 2022, Isthmus' Mad Fave for 2018 and 2019, and Brava Magazine's FAVE for 2014, 2015, 2016, 2017 and 2018. Thank you Madison!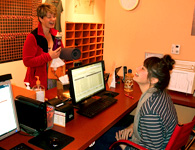 We have Yoga Advisors on-staff to help you on your way— to answer your questions and to listen to your feedback. We truly care about you and your Dragonfly experience!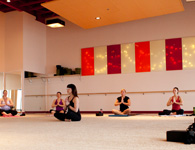 Our hygienic & modern studios are designed to be warm and welcoming because that's who we are.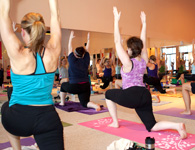 We are a yoga studio first, but we also offer fitness classes should you ever want to try something different. With over 100 classes of yoga & fitness every week, Dragonfly is all you need!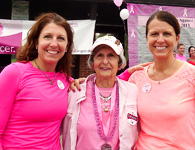 We have raised thousands for charity since 2011 and give free yoga to 5 yogis in need every month.
Change Your Life Yourself
We believe in growing into a practice that is truly yours—not ours, not an instructor's. Come for yourself, for your yoga, your practice.
We think our yogis are the awesomest, friendliest, and most welcoming you will find!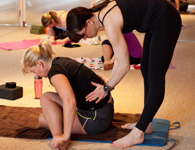 We hire instructors who believe in Dragonfly's philosophy that yoga is for everyone. Our instructors see you as equals—all experiencing the power of yoga.
What Dragonfly Hot Yoga is All About
By Megan Tucker, Dragonfly Founder
FEBRUARY 2020 – Dragonfly turns nine years old this year. Nine years and four Madison area studios is a testament to our community. I'm inspired by everyone who walks through our doors—sometimes I sit back, overwhelmed with gratitude as I watch our clients walk through the parking lot on their way to class. Now, at our Downtown studio, I see people crossing State Street carrying their yoga mats headed to better their lives and feed their souls–the same State Street I walked every day for four years in college. I could have never imagined my journey would bring me back here.
Dragonfly is designed with everyone in mind. We are breaking down the barriers, stripping away any preconceived notions about yoga, and creating yoga for the people. Dragonfly truly is for every shape, every size and every person. I don't want anyone to feel intimidated or judged in our studios. I designed our studios to be warm and welcoming and we have specifically chosen instructors that are inviting, outgoing, positive, attentive, available, and kind (but they will push you to achieve your personal goals). Each one of them brings something unique and powerful to the studio and I encourage you to try them all!
Yoga is a practice, a journey. It is not meant to be perfected and it is not a competition. The reasons we come to our mat differ for us all. This is your space and your time and we are here to guide and support you. Intimidation has no place in a yoga studio and we hope you will come and see for yourself. Our clients are truly the best and they make Dragonfly such a special place to be. I hope you will join our community!
People have been intrigued and delighted by dragonflies (including me!) throughout the ages. While researching names for the studio I came across a list of Dragonfly symbolisms. I could not believe how every symbolism deeply connects with yoga and the human spirit and what I want the studio to represent and bring out of everyone who practices here. Here are some of my favorites:
Focus on living 'IN' the moment
 The dragonfly only flies for a few short months. In this small span of time it manages to accomplish a lifetime's worth. We try to apply this concept during yoga practice, concentrating on the here and now – being aware of who you are, where you are, what you are doing, what you want, what you don't and make informed choices on a moment-to-moment basis. This ability lets you live your life without regrets.
Power and Poise The dragonfly is one of natures most powerful yet graceful creatures. It can move at an amazing 45 miles an hour and move in six directions with 20 times as much power in each of its wing strokes when compared to the other insects. Amazingly the dragonfly does it with an elegance that can be compared to a veteran ballet dancer. Yoga has the ability to give us the same feeling of strength and grace!