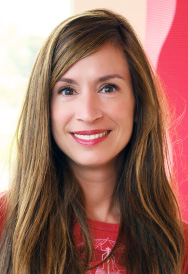 Kim Guenther
Director of BarreAmped Instruction, Instructor
certifications
BarreAmped
BarreAmped Boot Camp & Boot Camp Extreme Cardio
BarreAmped Fire
tap n' pow{h}er
200 Hour RYT
Yin

My Teaching Style
I want people to love yoga and Barre as much as I do. I provide a fast and challenging sequence with enthusiasm and powerful playlists. My goal is for you to have a work out not just in your body but in your mind as well! I want you to leave class not just opening your heart to yoga, but opening your eyes to life! I like to be playful and I want you to have fun when you come to practice yoga and Barre!
Experience
I've been a student at Dragonfly since March 2011. I've been a student of BarreAmped since September 2012. I received my certification from BarreAmped in Nashville, TN in June 2013. I received my Yoga instructor certification in January 2014.
Favorite Pose
It's a tie between Padangustasana (toe stand) and Dandayamana - Dhanuraiana (standing bow pose)
Favorite Quote
"Be your own kind of beautiful."
Why I Love Dragonfly
I love Dragonfly because it's such a safe and welcoming environment! Everyone I have met, be it a student, the owners, the staff, the teachers are all such positive and uplifting people. I love the fact that I am never intimidated or tense about coming to a class. It truly is for every person, every body type. We all are on our own journey and I love that we can all meet up in one place to share those journeys with each other!
Which actress would play me in a movie?
Julia Roberts. We both have obnoxious laughs. :)
Kim Guenther's Class Schedule