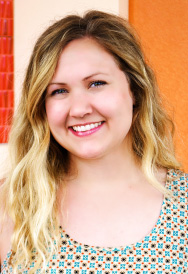 Carrie Johnson
Instructor
certifications
Yoga Up™

My Teaching Style
I like to create fun and challenging classes. My classes will always reflect new changes and progress in my personal practice. I never like to leave a class feeling like I didn't challenge myself enough, so I especially love to create challenging sequences. Often I can't even make it through an entire sequence without resetting once or twice. :) I also love having a theme to classes, whether it's extra cardio, music, or focusing on particular muscle groups. I believe yoga and fitness are all about believing in yourself and celebrating the smallest progress - whether that progress is physical or whether it is progress happening from within. I hope everyone feels welcome and inspired by their effort during my class. It is so easy in life to focus on what we're not good at, so I try to dedicate my classes and practices to seeing the truth and reality that we are filled with strength and goodness. We are all so much stronger than we know! Enjoy class and your Dfly community! P.S. This girl loves lots of cardio bursts! :) #sorrynotsorry
Experience
I took my first yoga class at Dragonfly in June of 2011 when the studio opened. I went to Dragonfly's bikram style class: Fire. Being at Dragonfly and doing yoga in the 105 degree studio changed my life completely that first year. I was in awe at how my body, my health, and my outlook on life dramatically changed. I now enjoy taking all of the different classes offered, whether it is Barre, Power, or any kind of Yoga. All of the classes at Dragonfly keep me feeling balanced, healthy, and happy.
Favorite Pose
Head Stand (I can't do it yet, but I will!) and Dancer Pose
Favorite Quote
"Every time you smile at someone, it is an action of love, a gift to that person, a beautiful thing."
–Mother Teresa
Why I Love Dragonfly
Dragonfly feels like home to me! It is my spiritual place. Showing up at Dragonfly for my first yoga class in June 2011 changed my life. The Dragonfly community, the staff, and the welcoming studio were the missing pieces to the puzzle in my life at that time. Each time I show up at Dragonfly, I feel the freedom to be who I am and practice where I am at. I honestly feel like everyone and everything that makes up Dragonfly has made me and continues to make me a better, happier, and healthier person. One of the most unique things about Dragonfly is that I have always felt appreciated and loved as much as I love and appreciate Dragonfly. As an employee, I can say it is a fact that each client is truly appreciated for being there and making Dragonfly the place it is. I feel proud to be a part of the Dfly community.
Little Known Fact About Me
I have a long bucket list that I am determined to finish. Life is too short to skip anything you've always wanted to do!