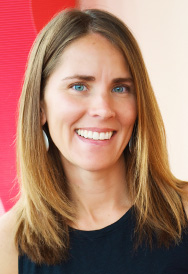 Bri Haley
Instructor
certifications
Yoga Up®
Power Up
BarreAmped
BarreAmped Advanced
BarreAmped Bootcamp
BarreAmped Extreme Cardio Bootcamp
BarreAmped Fire
Kids and Teen Yoga - KKY

My Teaching Style
Prepare to be challenged and pushed to your edge in my classes. I lead a fast paced class full of positive energy. I love it HOT, my music loud and everyone to give 110%. Having fun is highly encouraged!
Experience
I've been practicing yoga for over 10 years. Having two energetic kids, I wanted to share the benefits of yoga with them and received my Kids and Teen Certification through KKY of NYC. My passion for fitness and yoga drove me to not only lead kids/teen yoga but to complete the Yoga Up training in 2015 and BarreAmped in 2016.
Favorite Pose
Adho Mukha Svanasana (Downward Dog) - for so many reasons!
Favorite Quote
"Let the beauty of what you love be what you do!"
-Rumi
Why I Love Dragonfly
The moment I walked into the studio I instantly felt at home. I was greeted with a smile and a warm welcome. It was where I needed to be! I love that Dragonfly offers a variety of yoga and fitness classes for everyone.
Little Known Fact About Me
I used to drive a 18 ft delivery truck for FedEx.
Bri Haley's Class Schedule