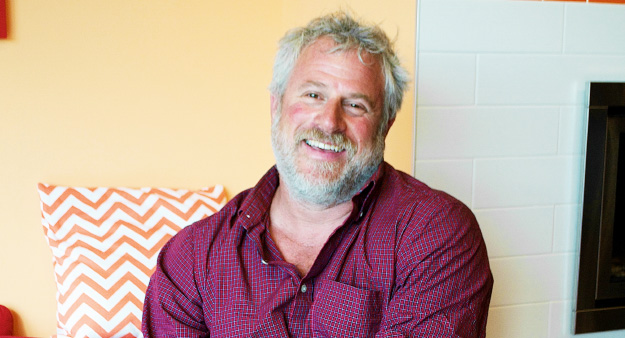 I took a week of free classes when I first started at Dragonfly Hot Yoga in Sun Prairie. I tried Yoga Up and didn't even make through the class, so I started coming to Slow Flow, and kind of built off that.
My yoga journey started in 2006 once a week with Rick and Susan, they advertised with a flyer in a coffee shop, I think it was the only yoga in Sun Prairie at the time. When the YMCA opened, I started going there once a week. After that I kind of fell off and didn't have any regular practice except for a little here and there.

The awesome instructors, yes, thank you! I like that by having many teachers I get a different perspectives and approaches and find that very beneficial. A quote by Rumi that resonates with me – "Yesterday I was clever so I wanted to change the world. Today I am wise so I want to change myself." I find Yoga as an excellent opportunity to take action towards that goal, just by showing up on my mat. Dragonfly offers a friendly and safe space for this to happen.
I have noticed huge benefits; physically, mentally and spiritually. It's like giving myself a massage, who knew taking care of yourself could feel so good!
I attend classes about 5 times a week. My favorite class would be Core Flow with Anna, I like challenges and working hard, and she's super cute to boot!
A little bit more about me… Yaker, like a shaker and a baker, with long history as a trouble maker. I build and restore heavy timber structures, barns, this that and the other, including but not limited to: chairs, stairs, a few bears, and assorted kitchen wares – like a table, a ladle and for my kids – a baby cradle. I am a keen, lean and mean wood cutting machine… other than that not much, except from time to time I make a rhyme!
Instructor, Anna on Mike: "Mike is the coolest yogi around! Rolling up on his motorcycle almost daily, he is dedicated to his practice and he is always getting stronger! No matter what crazy things we might be doing in class, I can trust that Mike will be pushing through it – no matter how sweaty! It is great to have his powerful presence in class and I look forward to many more classes with him!"