Please check back for our next training opportunity!
Next training TBD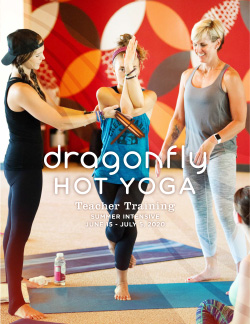 View our
Teacher Training Catalog
The 200 hour Dragonfly Yoga Teacher Training program offers a training like no other. Unlike many other programs, you will get teaching experience from day one! You will be taught and supported by a team of highly trained and certified educators. Our teachers are dedicated, experienced, and passionate about yoga.
Our teacher training program will enable you to teach a dynamic, unique, and challenging yoga class that is appropriate for all levels. Our focus will be on Vinyasa (Flow), but you will also be exposed to all the styles of classes that Dragonfly has to offer (Yin, Fusion, Fire, Yoga Up®, and more). You will receive lots of practical teaching experience, along with learning anatomy, physiology, philosophy, ethics, and so much more.
It is our goal to ensure that you will leave our program confident in your own abilities. It is our mission to help you find your true yoga teacher self and voice. We will facilitate and support you as you begin this exciting adventure!
Here's what past graduates have to say: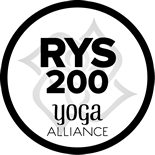 LED BY:
Brenda Autz and Nichole Vega
DATES:
TBD
LOCATION:
TBD

COST:
$3,500
+ $100 application fee (We offer payment plans!)

REQUIRED TEXTS:
• The Key Muscles of Yoga: Scientific Keys, Volume I by Ray Long
• The Key Poses of Yoga: Scientific Keys, Volume II by Ray Long
• Journey Into Power by Baron Baptiste
HOW TO APPLY:
(1) Fill out an application by TBD.
(2) Follow all instructions as prompted and pay your $100 application fee
(refundable only if you are not accepted).
(3) Wait for final review and acceptance.
Questions? Email Tiffany at tiffanygeier@dragonflyhotyoga.com
PAYMENT PLANS & SCHOLARSHIPS:
We offer payment plans and scholarships to make our teacher training more accessible.
Contact Tiffany for payment plan details.
We offer small scholarships to those that qualify. Applicants will be considered after they are admitted to our teacher training program. Scholarship Details >

Yoga Alliance also offers two Aspiring Yoga Teacher Scholarships each year >