Nights and Weekends Training
November 29, 2022 – February 25, 2023
Get $500 off if you pay in full before November 15, 2022!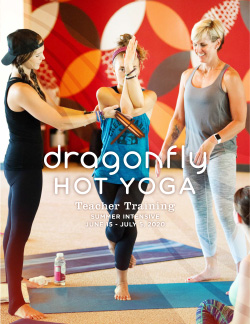 View our
Teacher Training Catalog
Did you know anyone who has a passion for yoga and a desire to learn can become a yoga teacher? Yep, you don't need to know how to do an arm balance or be flexible to take our training! Our training is fully immersive, life-changing and comprehensive. Become a yoga teacher this summer, and spread your joy and knowledge of yoga to others, or take the training as an in-depth exploration into what yoga is all about!
If we have learned just one thing from the past two years, it's that yoga is more important than ever for people's well-being. And teaching can also be a path to healing and inner peace! Downtown manager (and yoga teacher!) Nicole discovered that giving back the gift of yoga through teaching "isn't just beneficial for the people I was guiding, it was beneficial for me." Hear more about her journey here >
Because we want to spread this gift to as many people, we are waiving our application fees And if paying thousands of dollars in one chunk is just too much for your budget, we do offer personalized payment plans, just ask!
The 200 hour Dragonfly Yoga Teacher Training program offers a training like no other. Unlike many other programs, you will get hands on teaching experience from day one! You will be taught and supported by a team of highly trained and certified educators. Our teachers are dedicated, experienced, and passionate about yoga.
Our teacher training program will enable you to teach a dynamic, unique, and challenging yoga class that is appropriate for all levels. Our focus will be on Vinyasa (Flow), but you will also be exposed to all the styles of classes that Dragonfly has to offer (Yin, Fusion, Fire, Yoga Up®, and more). You will receive lots of practical teaching experience, along with learning anatomy, physiology, philosophy, ethics, and so much more.
It is our goal to ensure that you will leave our program confident in your own abilities. It is our mission to help you find your true yoga teacher self and voice. We will facilitate and support you as you begin this exciting adventure!
Here's what past graduates have to say: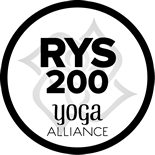 LED BY:
Brenda A., Nichole V. and Tiffany G.
DATES:
November 29, 2022 – February 25, 2023
Tuesdays, Thursdays 5:30-10pm and alternating Fridays 5:30-10pm or Saturdays 10am-6pm
See catalog
for exact days & times, subject to change
LOCATION:
Spread out between all 4 Dfly locations

COST:
$2,999 if paid in full before November 15, 2022
$3,499 after November 15, 2022
Application fee waived
We offer payment plans!

REQUIRED TEXTS:
• The Key Muscles of Yoga: Scientific Keys, Volume I by Ray Long
• The Key Poses of Yoga: Scientific Keys, Volume II by Ray Long
• Journey Into Power by Baron Baptiste
HOW TO APPLY:
(1) Fill out an application by November 15, 2022.
(2) Follow all instructions as prompted and pay your $100 application fee
(refundable only if you are not accepted).
(3) Wait for final review and acceptance.
Questions? Email Tiffany at tiffanygeier@dragonflyhotyoga.com
PAYMENT PLANS & SCHOLARSHIPS:
We offer payment plans and scholarships to make our teacher training more accessible.
Contact Tiffany for payment plan details.
We offer small scholarships to those that qualify. Applicants will be considered after they are admitted to our teacher training program. Scholarship Details >

Yoga Alliance also offers two Aspiring Yoga Teacher Scholarships each year >