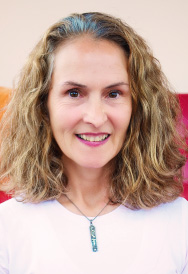 Available for private sessionsMore info >
Brenda A.
Instructor & Teacher Trainer
certifications
CYT
E RYT 200
RYT 500

My Teaching Style
I love working with people and have a passion for wellness and education. I was a Registered Nurse for many years and then became an elementary school teacher. My students experience mindfulness, breathing exercises and yoga as part our school day. My goals are to help others find joy as they grow and to inspire life-long learning. I try to incorporate aspects of yoga beyond the asanas (poses) in my teaching.
Experience
Yoga has been a part of my life for many years. I have learned from a variety of teachers in different places and spaces, from the bank down the street to a silent studio in Thailand. I started exploring classes at Dragonfly in 2012. It didn't take long for me to recognize the positive benefits found with regular yoga practice. I have gained strength, flexibility, and balance, not only physically, but mentally and emotionally. I realize we are on a journey and that each day brings challenges and reasons to be grateful. I was a member of an amazing 200 hour Dragonfly Teacher Training team in June 2015. Our group was quick to bond and support one another. I was able to strengthen my personal practice while expanding my knowledge of many aspects of yoga. I completed my 300 hour advanced teacher training in June 2021.
Favorite Pose
Bird of Paradise- This pose has been, and continues to be, a challenge for me. Over time I have gained confidence and feel like a strong yogi as I evolve in my expression of this beautiful posture.
Favorite Quote
"Most folks are about as happy as they make up their minds to be."
- Abraham Lincoln
Why I Love Dragonfly
Dragonfly offers a warm, welcoming and accepting environment. The variety of classes and instructors allow each of us to honor our bodies and spirits, depending on what we need at the time.
Little Known Fact About Me
My husband and I camped for 6 months while we traveled Australia. Living on tight budget we were able to travel for almost a year visiting Fiji, New Zealand, Hawaii and the western United States. My love for experiencing cultures has taken me to China, Thailand and Europe. I visited India on a yoga retreat in 2018.