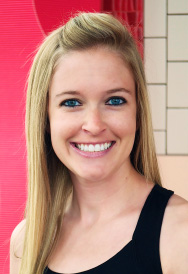 Taylor Kennedy
Staff
Experience
I have truly embraced and learned to love yoga over the past two years. Over this period of time I've noticed just how much you not only learn about your body but about yourself and that is a quality that's unbeatable.
Favorite Pose
Side crow - since it's the only cool arm-balance I can do!
Favorite Quote
"You are braver than you believe. Stronger than you seem. And smarter than you think!"
Why I Love Dragonfly
Since the day I walked in, Dragonfly has always made me feel welcomed. Whether it's friendly hello's from the staff, numerous assists during class, or the awesome scented towels at the end of class, Dragonfly knows how to make their customers feel top priority. I also love the variety of classes. There's always something there to satisfy whatever mood I'm in. My favorite classes are Core Flow, Yoga Up and Power Up!
A little known fact about me
I love to play the piano and started playing when I was in kindergarten!