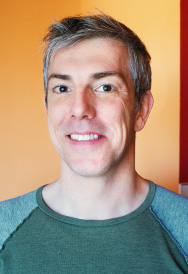 Scott Staples
Instructor
certifications
BarreAmped Level I

My Teaching Style
I strive to cue proper form and push you to that new LOW…that new SHAKE…that new HOLD! I teach similar to how I practice, that there is ALWAYS room to get stronger and grow.
Experience
I started my journey with BarreAmped Bootcamp classes in 2017. After that class, I could not believe the level of muscle engagement that I had NEVER used in my previous workouts.
Having a triathlon background, and knowing that flexibility and strength go "hand in hand". BarreAmped has been a critical addition to my work life and athletic background.
I especially challenge men to take BarreAmped and feel that I can offer you a class that will allow you to experience strength benefits not found in traditional lifting.
Favorite Pose
Seated Chair with optional releve
Favorite Quote
"Time is our most valuable nonrenewable resource, and if we want to treat it with respect, we need to set priorities."
― Albert-László Barabási
Why I Love Dragonfly
Dragonfly has offered me a community of not only talented teachers, but welcoming faces and dedicated practitioners. Whether you are new to Practice or a seasoned practitioner, there is something for everyone.
Little Known Fact About Me
I am a knitter.
Scott Staples's Class Schedule