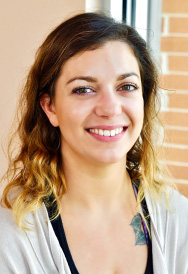 Morgann Martinson
Staff
Experience
I have a Bachelor of Music in Vocal Performance from McNally Smith in 2012. I am a Genius at Apple and love working with people and creating exceptional experiences with them. I have been practicing yoga for 1.5 years and starting right here at Dragonfly.
Favorite Pose
Plow
Favorite Quote
"Seize the day."
Why I Love Dragonfly
It was my first hot yoga experience and loved every moment of it. I feel welcome and supported with every class I take.
Little Known Fact About Me
I have 12 tattoos with plans to get a lot more. My favorite genres of music is heavy metal and classical.