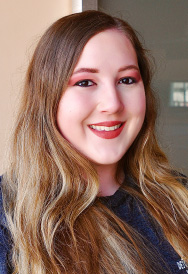 Miranda Mecha
Staff
Experience
I've taken yoga classes on and off for nearly ten years. They used to be sporadic - youtube tutorials or special classes at my college - but since joining Dragon Fly, I've finally understood the benefits of having a routine. As a biophysics grad student, I've come to appreciate the focus and meditative qualities of yoga AND the physical exertion that some of the more challenging classes provide. It provides a wonderful balance to my life.
Favorite Pose
Lizard Pose - it brings out my inner kid
Favorite Quote
"Every adventure requires a first step."
– The Cheshire Cat, Alice in Wonderland
Why I Love Dragonfly
I love the feeling you get after a good yoga class but I've often felt like I've struggled to "fit in" with the various places I've tried. My friend told me to try Dragonfly and after my first class, I knew this was a place for me. I love the variety of classes and instructors. The atmosphere is so welcoming and nonjudgmental. This is the first place where I've truly felt comfortable practicing.
Little Known Fact About Me
I read over 350 books a year!