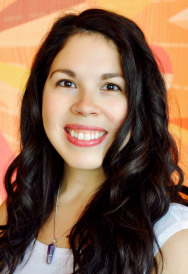 Megan L.
Instructor
certifications
200hr CYT/RYT

My Teaching Style
I strive to create flows that both challenge strength but also invite others to drop back home into their bodies with their breath. I love creating fluid flows to funky music in the morning to wake up, stretch, and start the day with a moving meditation. I like to move slowly through my main flow and then slowly increase the energy before bringing us back to a resting state.
Experience
I first began yoga when I was 16 with gentle evening classes to help with insomnia. My journey with yoga was off and on but I consistently re-found my practice in 2014 and after a few years of consistent practice. I decided to seek my certification 15 years after my journey with yoga began, to deepen my practice. I finished my yoga certification in 2020, as many seek yoga for the physical challenge I also love to balance my students with the mental benefits of yoga hoping to help carry a guiding breath throughout the day. Yoga has many physical and mental benefits and I'm very excited to share what I have learned and learn from others at Dragonfly!
Favorite Pose
Mermaid pose - it does take quite a bit of flexibility but also physical and mental strength. Once you connect to your breath and release held tension there's a beautiful heart opening within the pose.
Favorite Quote
"Yoga is a light which once lit will never dim, the better your practice the brighter your flame."
– B.K.S Iyengar
Why I Love Dragonfly
The space and people are so welcoming! Yoga is meant to be shared and we are all meant to learn from each other and Dragonfly has created such a supportive and loving atmosphere just for that.
Little Known Fact About Me
I have a lot of plants. Some would say too many, I would say not enough!
Megan L's Class Schedule