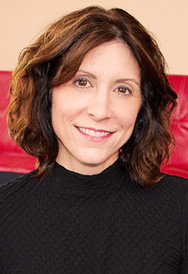 Lynn Lanning
Instructor
My teaching style
My teaching style is based on fostering an environment where every student feels supported, inspired, and challenged while being encouraged to continue to discover the endless possibilities in their individual practice. Compassion and positive affirmations are an essential part of every class I teach. I truly feel, through my own experience, that a warm environment opens doors to uncovering so much about oneself through Yoga. I strongly believe in continuing to further my own practice, on-going training, and continuing education and look to share this experience and knowledge with my students. And last but not least…..Let's get ready to have some FUN!
Experience
I completed Dragonfly's 200-hour teacher training and am registered with the Yoga Alliance. I have been practicing yoga for 5 years.
Favorite Pose
Camel
Favorite Quote
"Plant your own garden and decorate your own soul, instead of waiting for someone to bring you flowers."
–Veronica A. Shoffstall
Why I Love Dragonfly
"Yoga is for Every Body!" Everyone at Dragonfly truly believes this and it shines through from the minute you walk in the door through each and every class you attend. From the start, I was very impressed with how genuine and friendly everyone at Dragonfly is. A true group of professionals that put their all in to everything they do and it shows! The studio is always so very neat and clean and I love the variety of instructors and classes that are offered. Classy, caring, and compassionate are three words that come to mind when I think about Dragonfly. I love the sense of community and I have always felt encouraged, supported, and at home.
LIttle known fact about me
I love spiders.