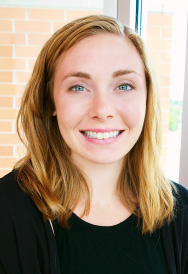 Lauren Allen
Instructor
certifications
Power Up

Experience
I did my undergrad at the University of Missouri where I was a 10 meter platform diver for all four years. Yoga was part of our training for athletics, but on my breaks home from school my parents would convince me to go with them to some of the fitness classes at Dfly and I loved it! I moved back home the summer of 2016 to start grad school at UW, signed up for Dragonfly, and have been going ever since. I did my Power Up training in Sept 2017 and am extremely excited to be a part of the team!
Why I Love Dragonfly
Finding my groove for workouts was difficult following collegiate athletics as it can be for a lot of athletes. Dragonfly provides an amazing community welcoming all levels of fitness and meeting members where they are at. I hope my classes provide the same warm, comfortable atmosphere that pushes people to meet their goals.
Lauren Allen's Class Schedule