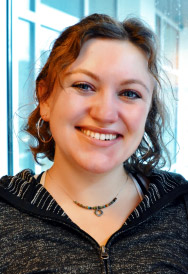 Julia F.
Staff
Experience
I have been doing yoga on and off for about 8 years now. It hasn't been as frequent as I would have liked, but when I do make time for it, I am always glad I did. It is relaxing and makes me feel strong.
Favorite Pose
Shavasana (corpse pose)
Favorite Quote
"Smile a lot!"
– My Dad
Why I Love Dragonfly
Dragonfly is great because even if I haven't done yoga for a while, I can feel comfortable here. The facilities are also always nice and clean!
Little Known Fact About Me
I can juggle. :)