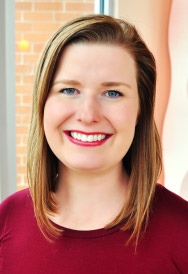 Jennifer P.
Video Content Manager
Experience
I have always been a lover of yoga and it has meant different things to me at various points in my life. Most recently, it was my pathway to self-actualization -- becoming a truer version of myself by releasing fear and self-doubt. I am a visual artist and I love using videography to share stories of real people and small businesses in our community. I'm thrilled to use my skills to help more people connect with the healing power of yoga at Dragonfly!
Favorite Pose
Pigeon
Favorite Quote
"You've outgrown your past."
- Abraham Hicks
Why I Love Dragonfly
I actually decided to give Dragonfly a try exactly one year into the COVID-19 pandemic, based on a recommendation from a friend. After being cooped up for a year, I was craving community and movement! The warm room, kind instructors, and gentle yoga flows really helped me out of a dark place and grow into the person I was always meant to become. I will forever be grateful for Dragonfly!
Little Known Fact About Me
I adore nature and the great outdoors, but I can't keep a houseplant alive, I don't garden, and I hate camping. Go figure!