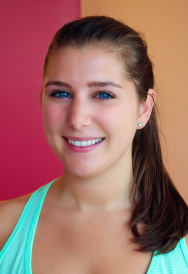 Claire Hornacek
Staff
Experience
I started practicing yoga in the winter of 2014 and have been hooked ever since! I love how after taking a class I feel a little stronger and walk a little taller. Yoga also helps me clear my mind of the everyday stresses that come along with being a college student. I am currently studying Strategic Communications and Communication Arts at UW-Madison.
Favorite Pose
Utkatasana (chair pose)
Favorite Quote
"Be who you are and say what you feel, because those who mind don't matter and those who matter don't mind." -Dr. Suess
Why I Love Dragonfly
I love the atmosphere! When I walk in the studio I immediately feel welcomed. Also, everyone at Dragonfly is truly passionate about their yoga practices, and it really shows.
Little Known Fact About Me
I'm such a foodie! I love discovering restaurants, tasting new kinds of food, and creating my own recipes.