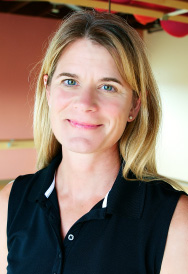 Charlotte Reddeman
Staff
Experience
Throughout my life, running has been my true passion. From competing in major marathons to running on back country roads, it has brought me great happiness. However, over time I have experienced the wear and tear that running has on both body and mind. Although this brought many challenges, it also brought a wonderful treasure, yoga. I walked through the doors of Dragonfly Hot Yoga in the Spring of 2018, and haven't looked back yet. The mindfulness of the practice has brought balance to my running career, but more importantly, it has taught me to love the little things, and to appreciate all that I am and all that I can do.
Favorite Pose
Eagle Pose
Favorite Quote
"...your beauty should come from inside you – the beauty of a gentle and quiet spirit. That beauty will never disappear and it is worth very much to God."
– 1 Peter 3:3-4
Why I Love Dragonfly
I love the high standards and professionalism of the Instructors while still being humble and kind. The variety and quality of instructors allows for a potpourri of classes, leading to my continuous enthusiasm and eagerness to roll out my yoga mat.
Little Known Fact About Me
I have competed in 16 marathons. Including 3 of the 5 Major Marathons, Boston, Chicago and New York. One day maybe I will participate in London and Berlin.