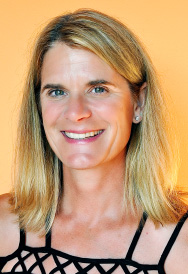 Charlotte Reddeman
Staff
Experience
I coach and participate in running. It has been my true passion. However, over time I have experienced the wear and tear that running has on both mind and body. I walked through the doors of Dragonfly Hot Yoga in the Spring of 2018 in search of balancing my running career. Through my yoga practice I have increased my range of motion, stabilized and strengthened my muscles and through breathing exercises I have increased my mental focus. In the summer of 2019 I furthered my practice by completing my 200 hour teacher training at Dragonfly, taught by the wonderful Tiffany Geier. I now get to share another passion of mine by teaching yoga and help others find their balance.
Favorite Pose
Garudasana - Eagle Pose
Favorite Quote
"...your beauty should come from inside you – the beauty of a gentle and quiet spirit. That beauty will never disappear and it is worth very much to God."
– 1 Peter 3:3-4
Why I Love Dragonfly
I love the high standards and professionalism of the Instructors while still being humble and kind. The variety and quality of instructors allows for a potpourri of classes, leading to my continuous enthusiasm and eagerness to roll out my yoga mat.
Little Known Fact About Me
I have competed in 16 marathons. Including 3 of the 5 Major Marathons, Boston, Chicago and New York. One day maybe I will participate in the London and Berlin.