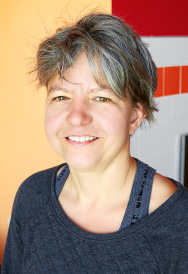 Carrie Schulte
Instructor
certifications
200 Hour CYT

My Teaching Style
I believe people should be their own hero and that every journey begins with that first step. My spirited sequencing allows yogis to feel empowered, sweaty and know that they are strong no matter where they are in a pose.
Experience
My yoga journey began two years ago on the advice of my daughter. I didn't know what to expect and was pleasantly surprised by all the benefits not only was it a super work out, it gave me the same calm I receive when running (moving meditation). To further my practice and find out more about yoga I enrolled in Dragonfly's Teacher Training program and discovered I could take my yoga practice to endless levels. I have had a life long experience with being active. I grew up on a small family dairy farm which was yesterday's version of Tough Mudder (without the free t-shirt and beer). I began running at the age of 16 for weight management,along with the physical benefits of running, the meditative state I found has helped with my stress management and depression, and I've been doing it ever since. I have completed multiple marathons and ultramarathons, not with the purpose of winning but to find out what I'm made of. I believe in leading by example and that staying active is the key to life, the good the bad and the ugly.
Favorite Pose
Ardha Chandrasana: (half moon) it frustrates me, It allows me to embrace my frustration, to find effort and ease (there is no hiding from yourself on your mat)
Little Known Fact About Me
I'm a trekkie.