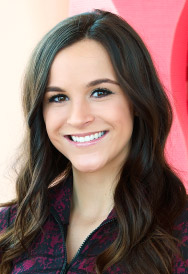 Carlie Zielinski
Staff
Experience
After attending my first free class with my sister, I immediately fell in love with Dragonfly and became a member in January of 2018. I have always enjoyed working out and taking care of my body, so after becoming a member I tried out the Power Up and Yoga Up and got hooked. I try to attend a Fitness or Barre class 5 times a week. After having a membership for a full year, I fell in love not only with the health and wellness benefits Dragonfly was giving me, but with the personal benefits as well. I feel like Dragonfly is my home away from home, my second family, which is why I wanted to become a part of the employee team. My long-term goal is to become an instructor for Power Up and Yoga Up!
Favorite Pose
Since I don't do the traditional Yoga classes, I would have to say Reverse Burpees ;)
Favorite Quote
"In a world where you can be anything, be kind."
Why I Love Dragonfly
I love Dragonfly for the overall experience it gives me. This is my outlet for stress, and I truly look forward to coming to here not only because I feel incredible after sweating out all my toxins from doing burpees in a 95-degree room ;), but because I love the people. The people and the atmosphere are really what keeps me coming back. Every time I leave the studio I leave feeling refreshed – mind, body and soul. I have built so many new friendships from taking classes here and everyone in the Dragonfly community is so kind and welcoming. Coming to Dragonfly is truly the best part of my day, every day!
Little Known Fact About Me
I was the co-host of an online talk-show called 'Magazine Girls'!