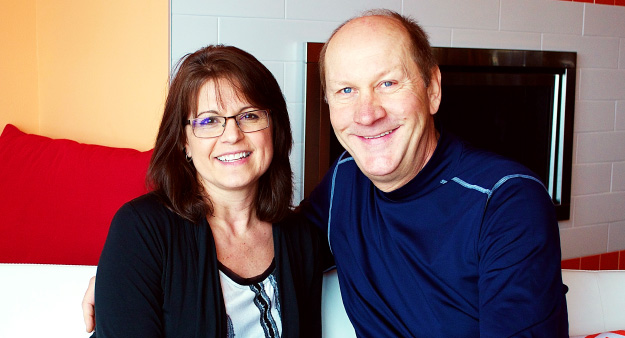 How did you get started at Dfly?
K: I learned about Dfly from a friend who casually mentioned that she thought I might like it. I'm so glad she did!
D: My wife made me go. (K: …just strongly suggested maybe, but I so did not MAKE you go)
What is/was your yoga experience before Dfly?
K: I owned a pair of yoga pants; that was pretty much the extent of it.
D: None. As a matter of fact, I hadn't stretched since 1983.
What do you enjoy most from attending Dfly classes?
K: I love the physical challenge and the sense of community. I also like the variety of classes available; everything from Power Up (although I've never taken the class, it is good to know it is available) to Yin.
D: I enjoy all the benefits of each class but I think I enjoy the overall culture the most. The people combined with the environment create an inspiring place to give my body what it needs.
Continue reading →