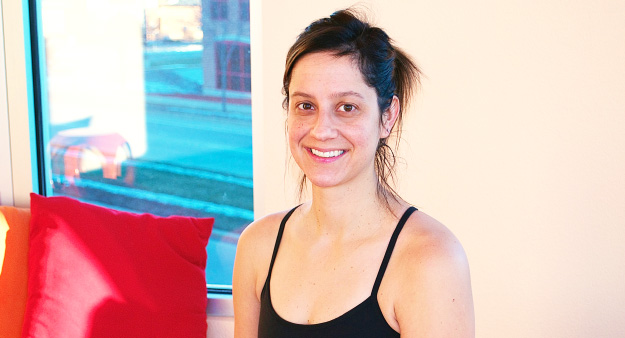 I injured myself running a marathon and my orthopedic surgeon suggested I try yoga. I've always been a cardio driven person, so my friend suggested I try hot yoga and she was going to Dragonfly, so I decided to give it a try! I had only ever done a couple of classes of normal yoga.
I always feel invigorated afterwards, despite how hard the class is! Suki's Flow classes have been so great for my back and knees, as well as my brain! It's always amazing how her classes sneak up on me!
I find that I always feel better about myself and the day after I leave class. Going to yoga has really helped me at work and personally. Having the time to decompress at yoga really helped me through my father's recent death and at work as I went through the tenure process at UW Madison. I feel stronger and healthier all around. I was a competitive swimmer my whole life and throughout college but yoga has really become something I hate to miss and love having it as a part of my daily life!

Typically I make it to 3 classes a week, sometimes more depending on my work schedule. I love Suki's Flow class; I'd probably take any and every class she teaches. I really love the way she thinks and approaches her classes, which all appear to extend to her daily life. Her classes are always challenging in different ways, but every day I walk out feeling like I accomplished something new (and I'm sore no matter what!).
I really like the atmosphere at Dragonfly and I love the vibe at the 5:30 am class. Walking in to Tola's smile at 5:00 am is a great way to start every day. It is the best way to start my day! I always hate missing class and find that I am much more relaxed and optimistic when I make it to class.
Instructor Suki Warda: "Laura has an extremely dedicated and strong yoga practice. She shows up for the early morning class and is committed, which is not an easy task with work and kids. She lights up the space she is in and creates a steady and focused practice. Laura creates a supportive and kind energy that is calming to be around!"