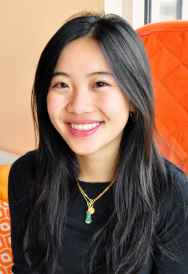 Sisley M.
Instructor
certifications
CYT 200

My Teaching Style
I like to teach classes that are creative and fun! My teaching style is relaxed and casual because I never want yoga to be high pressure or feel intimidating. My goal is to have students leave my class refreshed and ready to have the best day.
Experience
My yoga journey officially began during the pandemic and I would take classes from YouTube. Eventually, when yoga studios opened back up, I joined Dragonfly. At the beginning of summer 2022, I got my CYT. Initially, I was hesitant to become a teacher due to being insecure with my "low experience" as a yogi. However, I realized that "experience" has to begin somewhere and learning is constant.
Favorite Pose
Happy baby- I love this this pose because it's so comforting and playful. No matter your experience level, happy baby can be enjoyed by all!
Favorite Quote
"Siri Guru Daveh Nameh," which means, I bow to the great, unseen wisdom.
Why I Love Dragonfly
I attended my first in-person class hot yoga class with Dragonfly at the end of summer 2021, and fell in love. This was after a very lonely and strict lockdown, so it was amazing to join a supportive and kind community. There is absolutely nothing like taking a class in person, and meeting new friends who also love yoga!
Little Known Fact About Me
When I was younger, I used to lie and tell people that I was allergic to chocolate because I hated it (Side note: I don't anymore, I love it). One time someone asked me if it was because I was allergic to milk, and I just replied, "No, just chocolate."
Sisley M's Class Schedule