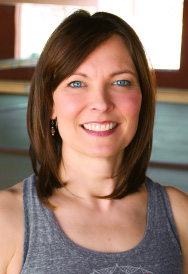 LeAnn H.
Instructor
certifications
200 Hour RYT
Silver & Fit
TRX Certified
BarreAmped
Advanced BarreAmped
BarreAmped Bootcamp
BarreAmped Extreme Cardio Bootcamp
BarreAmped Fire

My Teaching Style
I am passionate about my practice so I want to make sure others are making progress while enjoying their time on the mat.
Experience
I took my first yoga class in 2009 and have been practicing yoga/barre with Dragonfly since 2013. I enjoyed it so much that I began teaching barre at Dragonfly and cycling at Flyght. I always wanted to get my certification to teach yoga and finally completed my 200 hours in March of 2022. I am looking forward to continuing my fitness journey as both a barre and yoga instructor.
Favorite Pose
I like the dual grounding/growing of Tree Pose.
Favorite Quote
"I've learned that people will forget what you said, people will forget what you did, but people will never forget how you made them feel."
― Maya Angelou
Why I Love Dragonfly
Dragonfly provides me with the opportunity to challenge myself. There is a wonderful variety of classes along with caring, supportive, knowledgeable instructors and staff at every location.
Little known fact about me
I am an advocate for memory care and volunteer with the Alzheimer's Association.
LeAnn H's Class Schedule