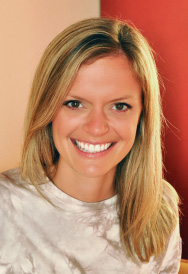 Katie W.
Instructor
certifications
CYT 200

My Teaching Style
I love my classes to be full of positive energy! I like to teach power flows, providing an opportunity to build strength and "make some moves" while doing yoga. Be ready for a little core too! My classes are for all levels, whether you have never done yoga before or have been a member for many years. I love all types of music too, so my playlists are filled with a little bit of everything depending on the day. :) I cannot wait to see you in a class soon!
Experience
I have been consistently practicing yoga for four plus years in the Madison area at hot yoga studios. After graduate school and moving back to Madison, I wanted to find my place to workout, plus a workout that would challenge me both physically and mentally. Dragonfly was the first hot yoga studio I stepped into, and right away, I fell in love. This past year I wanted to learn more about the asana practice and all the benefits yoga offers, and I recently got my certification as a RYT-200 hr yoga teacher over the summer through Rippy Yoga! I am excited to share my passion and practice as a yoga teacher to this community, just as I have experienced over the years every time I come to a Dragonfly yoga class.
Favorite Pose
My favorite yoga pose is a twisted crescent lunge! Twisting poses feel amazing and allow our bodies to "twist out" the impurities while rejuvenating our bodies in the process. I usually visualize getting out "all of the unwanted stuff" in my body, whether anxieties or just anything not needed, and starting fresh after this pose and a hot yoga class.
Favorite Quote
"You are one yoga class away from a good mood." :)
Why I Love Dragonfly
I love Dragonfly because, no matter how I am feeling, whether happy/overwhelmed/tired/excited, it is a space I can go to get a great sweat and burn, while also being able to recenter or refocus my thoughts and emotions. I love the feeling of walking through the doorway and knowing that this is my time to just flow and be on my mat!!
Little Known Fact About Me
My happy place is our summer home in Minocqua, WI. I have been going there every summer since I was a little girl, and it is where my family loves to get together and spend time at the lake. I also have the worst cell phone service up there, so it is a great space (just like yoga) to disconnect!
Katie W's Class Schedule