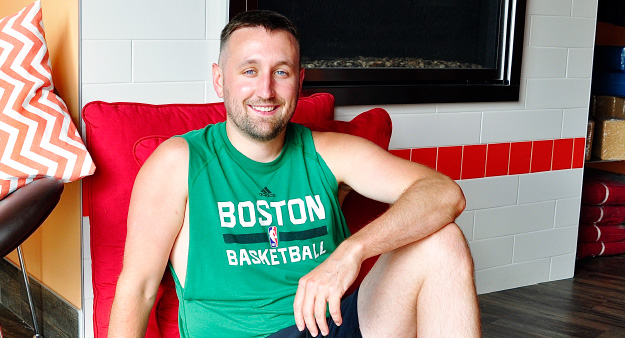 How did you get started at Dfly?
I got started at Dragonfly last year pre-covid and really started to see some amazing benefits in my physical health, but also my overall health as well. Then covid hit, and I was in the best shape of my life, and unfortunately I lost everything I worked towards last April-August. I signed back up this year and I am slowly but surely getting back to where I want to be!
What is/was your yoga experience before Dfly?
I had absolutely no experience before signing up to Dragonfly. My wife and I went on a trip to Phoenix and decided to do a free class at Radi8 Hot Yoga down there and we really enjoyed it, so immediately when we got back to Wisconsin I was eager to sign up.
What do you enjoy most from attending Dfly classes?
Getting a good sweat in. I love to work-out, but I am definitely not the type of person who can go to the gym, have stuff written down to do, and then perform those workouts. I need someone to tell me what to do when I workout and then I am good to go. I love how welcoming Dragonfly is too!
Continue reading →