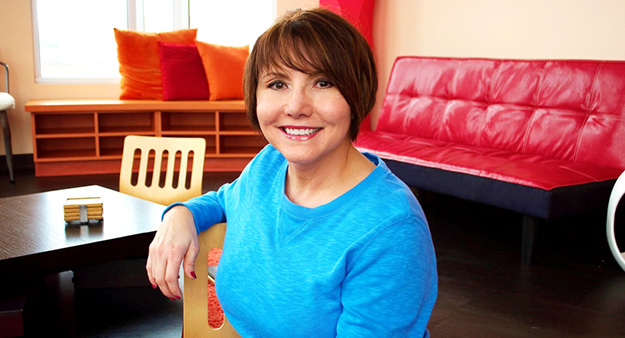 I started DFLY over 2 years ago. My first hot flow class was intense as I had been practicing in a normal temperature studio for 9 years. It felt great to sweat out all the impurities and also get deeper into poses with the 95 degree room.
What I love about DFLY classes are the variety of cardio, strength and flexibility opportunities offered. Katie, Mairin and Kaila have relentless enthusiasm to push us through BarreAmped Cardio Boot Camp. Nichole and Tami's energy get us to rev up our heart rate in Power Up.
Carrie and Tiffany provide fun sweet humor to teach the very hard Core Flow and Yoga Up classes. My reward and favorite classes are Will and Michelle's light hearted and welcoming Flow class. At the end of a hard work day it's nice to do yoga to stretch and unwind in the heated room.

I find attending a regular exercise program at DFLY helps me have a positive outlook and keeps aches and pains away. Though I will never be 30 again, I feel stronger and better than I did then. On my 50th birthday in December I went to two classes back to back because it was my day to do what I love. I attend six classes per week and plan to continue attending DFLY forever.
Instructor Tiffany Geier: "Barb is Dragonfly! Whether Barb is taking a Yoga Up™ class, a Core flow class, or any of our other yoga and fitness classes, she approaches each one with an open mind, which in turn has rewarded her with such strength, grace and beauty. I love teaching and guiding Barb in class, but I have also been fortunate enough to practice alongside her. Through these experiences, I am able to grow both as an instructor and practitioner. So, I thank you Barb, and I look forward to seeing all the places you will rock and grow!"