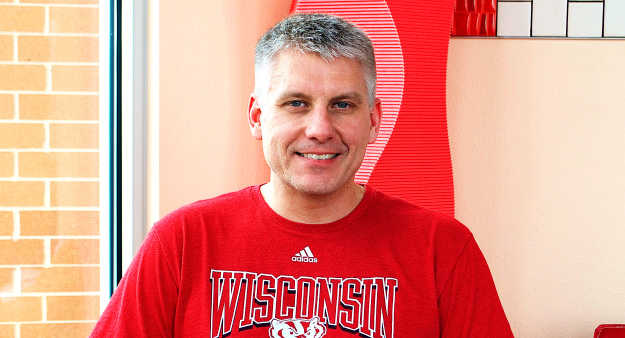 I started at Dragonfly Hot Yoga with the free trial class, then purchased one month for $40 the same day, which then led to becoming a full time member during my one month trial.
I had tried yoga a few times as it was incorporated into our warm ups and cool downs at another gym. While working out, I sustained a shoulder and leg injury where I was using a lot of yoga/core strengthening exercises to try to get back into the gym. After that didn't work I tried several other yoga studios until I found Dragonfly.

At the end of each class, my body feels better than it did before. I feel great overall. My shoulder is much better and although I still wake up feeling old, I have improved flexibility and found a much more sustainable way to workout.
My schedule includes taking 4 – 5 classes a week. I enjoy all the different classes and instructors at Dfly – BUT my favorite is Power Up on Tuesday and Thursday with Kim G!
It was really hard for me to try yoga vs. a traditional gym because it was not something I ever thought I would do on a regular basis. It can be very intimidating for someone who was used to weights, running, & hockey. The hook for me is how welcome the Middleton staff/instructors at Dragonfly make me feel every time I walk through the door.
Instructor Kim Guenther: "I really enjoy having Jared in my Flow and Power Up classes. It's really great to see individuals like Jared bring a different energy to the different types of classes we offer. In Power Up he brings his A-game, he works really hard and has so much fun! In flow, he's quieter, and I can see he's very focused on his yoga practice. He always has a smile when he walks in the door and a smile when he leaves. It has been great seeing him here at our studio and getting to know him!