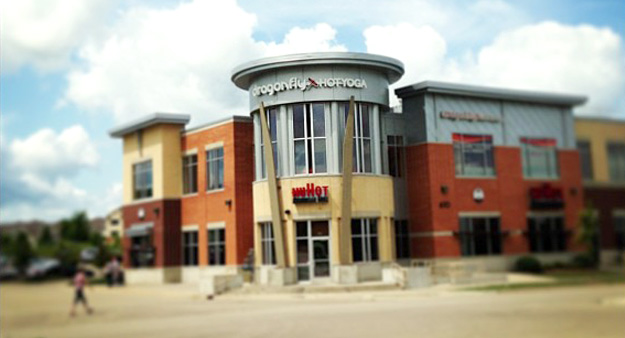 We're Expanding in Middleton!
This September we'll open a new room at our Middleton location:
Introducing STUDIO MILD
A space for Teacher Training, dFLY BarreAmped, and non-heated yoga classes
Dragonfly Middleton keeps on flying! We love our current studio space (now dubbed Studio HOT), and it's clear you do too! Some of our classes (like dFLY BarreAmped) are always full, and with the addition of Teacher Training in September we just had to make room for more. So, we are super excited to announce a new space at our Junction Road location: Studio MILD!
It will be across the hall from the current studio, and it will be a space for non-heated yoga, more dFLY BarreAmped, and teacher training! Stay tuned for more details!