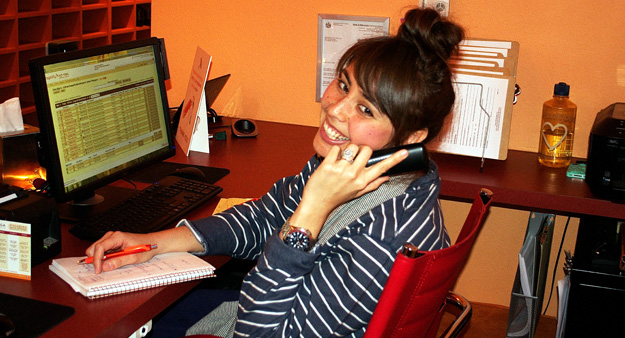 You may have noticed a new face in the mornings at Dragonfly Middleton. Cynthia Stiennon joined us last month as our Director of Client Relations. In addition to helping out at the front desk and in the Childcare room early weekday mornings, Cynthia is charged with being our main point of contact for customer service issues. Questions about which class is right for you? Cynthia. Issues with a class or instructor? Cynthia. Suggestions for how we can improve the Dragonfly experience? Cynthia. Basically, she is the Dragonfly Swiss Army Knife, but always feel free to approach any staff or instructor for more information about the studio, to give compliments, or to provide any other feedback. Cynthia can be reached at cynthia@dragonflyhotyoga.com or by phone at the Middleton studio at 608.203.9000.
Want to know more about Cynthia? Here's an introduction!
I was born and raised in San Diego, California within a family of seven. As the youngest child and the only girl, I was given a double "educational" experience on the ability of adjustment. My four older brothers broadened my horizons and taught me to have an open mind. From observing my brothers and from their guidance and direction on being a lady, they helped shape my personality. I have a natural love and instinct for all things fashion, all things artistic, and all things natural. From photography, I can express my perspective, and capture and share a hidden story. From the outdoors, I can explore and uncover hidden treasures and discover new things. I was reborn with a new perspective when I met and married my better half and my best friend, Arthur, last June. He being from Madison Wisconsin, we decided to relocate to Madison to be near family and raise our own. Upon relocation, I was anxious to find a yoga studio similar to the connection I had to my yoga studio in Solana Beach, San Diego. I have been practicing yoga all my life. About five years ago, I evolved from the introduction to hot yoga. Yoga sculpt taught by an extraordinary instructor, Stephanie Powell, changed my entire body disposition. In under a week I was doing half push-ups, planks, and flowing gracefully into vinyasa. Incorporating the other hot yoga classes, I was able to run longer, hike higher, surf and paddle with ease, and focus on point. Yoga has become second nature to me. It has given me the freedom of self, self-confidence, peaceful self-reflection, and self-acceptance. When my husband tried his first hot yoga class, he never experienced anything so challenging his entire life. And he is an avid extreme down hill skier and BMX rider. Hot yoga accelerated his body to a new level as well, and gave him a new sense of freedom. Yoga has accelerated both our lives to the next phase.
Our next phase is here in Madison now. I was grateful and excited to have found Dragonfly Hot Yoga, and to become a part of an amazing entity in Madison. As the Director of Client Relations and the Childcare Supervisor, I hope to enhance the lives of our clients and their children . I hope to provide a positive experience for both client, and child. Once I complete my yoga teacher training, I plan to teach and share the great wonders of practicing yoga and clean living.