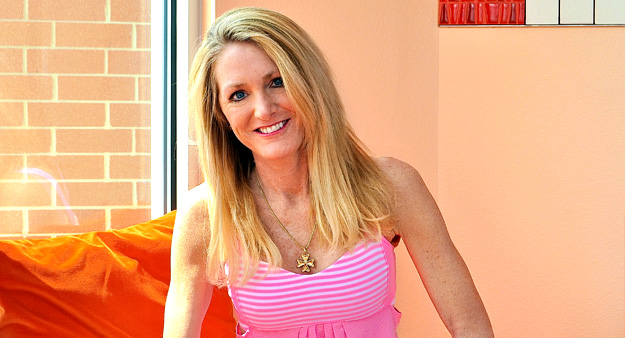 I started Dragonfly this past January as an escape from winter. I have been practicing yoga regularly for 7 years. I began with hot yoga, and have always loved how limber my body is in the heat. I have experience with hot yoga, and non-heated yoga, but Dragonfly introduced me to the in-between temperatures, which allow me to be limber but not overly hot.
I like to mix up my classes by taking BarreAmped, Fit and Fire. The variety of classes offered at Dragonfly allows me to strengthen and lengthen my muscles. I really need the strengthening classes, along with the traditional yoga asana (postures).

Since I have Lupus, I find that yoga is an essential part of my well-being. My body feels better when I am actively practicing. If I take breaks from practicing, I get muscle pain, joint stiffness, and lethargy…which are not unique to Lupus.
Yoga helps everybody…I do not want to quit feeling the difference my yoga practice makes in my body. I am so grateful to the Dragonfly staff for creating this welcoming and beautiful space. Every single staff member adds to the serene experience. Dragonfly was my winter refuge! And I look forward to growing in practice with Dragonfly…emphasis on the practice, not the perfect!
Instructor Sarah Mathis:
"It has been so wonderful to see Carol blossom at Dragonfly. She has created her own sense of community here; chatting with other students (even while doing Knee-Ups during BarreAmped!) and always being friendly to others. Dragonfly has become her home. I am so happy to see her in class consistently because I know that being at Dragonfly lights up her day, bringing her peace, warmth…and a kick-butt workout!"