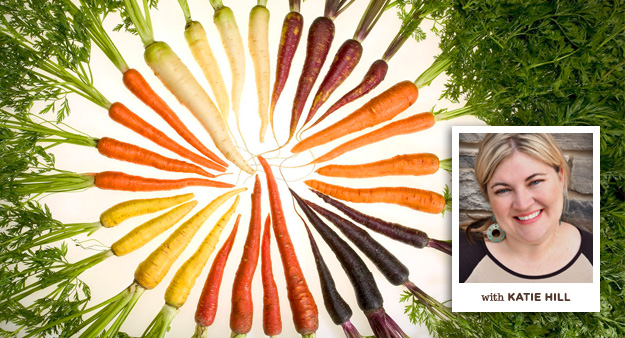 Whole30 yogis! The official sign up for our October challenge is ready for you. Sign up today!!!
http://www.katie-hill.com/whole30-sign-up/
Can changing the way you eat change your entire life?
I wasn't sure. A classic skeptic. So this past August, I tried something revolutionary.
I ate for my health.
See, I have always struggled with what to eat. I've done every single diet known to
man. I exercise regularly, and I still never felt like I was making any deep changes in
my body. My shape didn't change, my weight didn't budge. I wanted to change.
I ran across the Whole30 program online over a year ago. I read, read, read, was
interested, but I wasn't ready to change. I could think of a million excuses. "I am
going to that wedding, I need cake! I need red wine at the end of the day. I don't like
the rigidity, I mean we only live once right?"

Then, for some reason, this summer I decided "oh what the heck, I'm going to do it
as an experiment. Let's see if this really works." I had no idea what I was going to
experience.
My friends and fellow yogis, I am here to tell you that my little experiment changed
everything for me.
It is not the hardest thing I have ever done, but it is in the top 20. It is a challenge, I
won't lie.
Here are the details: For 30 solid days you eat ONLY veggies, lean protein, a bit of
fruit, a few nuts and healthy fats and spices. Every day. For every meal.
Yes, this means no dairy, no grains, no gluten, no SUGAR, no alcohol, nothing
processed, nothing artificial. There's a whole lot of NO. You eat 100% clean for 30
entire days, and at the end of the 30 days may experience:
A slimmer body
Better sleep
Clearer skin
More self-confidence
A different view of nourishment
Lack of cravings
A steady stream of energy
That's a whole lot of YES.
You can read about the specifics of the program here: http://whole9life.com/
category/whole-30/
I will tell you that in spite of all of the amazing results I could attain, this was a
very intimidating idea for me. I enjoy pasta. I enjoy wine. I love sugar. However, I
wanted to try this for a month and see what would happen. You can read my day-
by-day experiment at www.katiehillmadison.com.
Whole30 is not for everyone. You have to commit 100%. If you go only part way or
cheat occasionally, you don't get the results, and you'll just find yourself angry and
frustrated. If you mess up on a meal, you start over at day one. That very fact was
one of the main reasons I stuck to it. I did NOT WANT TO START OVER!
I can tell you friends, that this changed everything for me. I struggled in the
beginning kicking the evil sugar monster, but once I got into the groove, I felt
amazing. I'm looking and feeling better each and every day.
If you are interested in trying the program, I am leading a group of people through
Whole30 starting October 1st. There is no cost to the program, it is just me wanting
to love and support you so you can see what makes you feel good. At the end of the
month, you can choose to go back to the way you were eating before (you won't)
or you can start to layer in some of the foods you eliminated to see if you still enjoy
them.
If your journey is like mine, some emotional "stuff" is going to surface. You are
going to realize all the times you turn to sugar and processed foods for stress,
emotional support, celebration and ingrained habits you don't even consciously
notice. I will be here to cheer you on, give you love and guidance and support.
I invite you to try this 30-day challenge. I will be offering Q&A sessions after my
Friday night Slow Flow class in Fitchburg (8:00pm) and after my Sunday morning
class (12noon) in Middleton for the month of September to get you pumped up
and excited for a life-altering journey in October! Join me and watch as your life
changes!