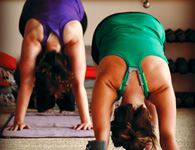 Your First Month is $59
Come experience the Dragonfly Difference for yourself. Your first month with us is only $59 for unlimited classes!

b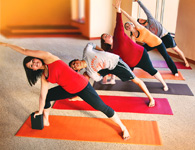 We Welcome Everyone
We believe yoga is for EVERY SHAPE, EVERY SIZE, EVERY PERSON. You will not be judged in our studio—not by how flexible you are, not by what you wear, not by how much you weigh, not by how much yoga you've done.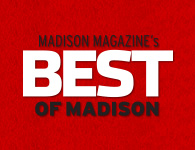 Local Favorite
We are honored to be voted the Best of Madison for 2012, 2014, 2015, 2016, 2017, 2018, 2019, 2020, and 2021,Isthmus' Mad Fave for 2018 and 2019, and Brava Magazine's FAVE for 2014, 2015, 2016, 2017 and 2018. Thank you Madison!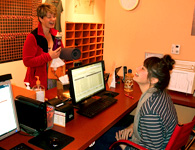 Personal Attention
We have Yoga Advisors on-staff to help you on your way— to answer your questions and to listen to your feedback. We truly care about you and your Dragonfly experience!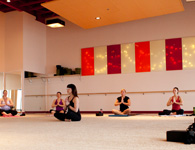 Clean & Inviting
Our hygienic & modern studios are designed to be warm and welcoming because that's who we are.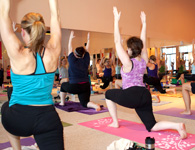 Choice & Variety
We are a yoga studio first, but we also offer fitness classes should you ever want to try something different. With over 100 classes of yoga & fitness every week, Dragonfly is all you need!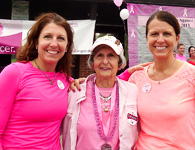 We Give Back
We have raised thousands for charity since 2011 and give free yoga to 5 yogis in need every month.
Change Your Life Yourself
We believe in growing into a practice that is truly yours—not ours, not an instructor's. Come for yourself, for your yoga, your practice.
Our Community
We think our yogis are the awesomest, friendliest, and most welcoming you will find!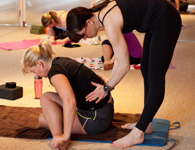 Our Instructors
We hire instructors who believe in Dragonfly's philosophy that yoga is for everyone. Our instructors see you as equals—all experiencing the power of yoga.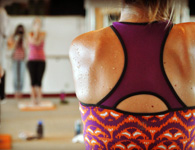 We're Affordable
For only $119/month, you can enjoy unlimited yoga, barre and fitness classes, and you're always welcome to sit in one of our beautiful lounges where you can enjoy complimentary tea and conversation with friends. We're all about community and providing you a beautiful space to experience the power of yoga and to have an oasis from your daily grind.