Hello there!
We are excited to announce a new Dragonfly experience for you! We've been searching for YEARS for a new software partner that will help us help you get the best Dragonfly experience possible. And we think we've found it! We've got a new website, app, booking software, and on demand video experience. We are hoping you'll find it easier to navigate, more intuitive, and faster. (There are also really cool features coming down the pipe that aren't ready yet, so stick with us, we think you will love it!)
Current Clients
If you have an active pass or membership, or have visited us in the past 2 years, you account was transferred automatically to our new system. You will need to reset your password, but then you should be able to log in, book a class, or buy new passes or memberships! If you don't have an active membership, you will need to enter your payment info into our new system.
Reset your password >
Book a class >
Buy Passes >
Past and New Clients
If you haven't visited us in the past 2 years, you will need to make an account with us on our new system if you want to book a class or buy a pass or membership. We would love to see you again!
Book a class >
Buy Passes >
Create an account >
New Website
Our website has been refreshed and fully integrated with our new software, so no need to go to multiple places to log in and book anymore. Yay! Everything you need to manage your account, buy passes or memberships, book and manage classes, workshops, and trainings, or stream on demand content can all be done at dragonflyhotyoga.com! Our in-person studio and On Demand streaming service are now combined into one easy to use interface – either on our website or on our apps.
New Apps
We also have new apps! In-person booking, and On Demand streaming are now integrated together!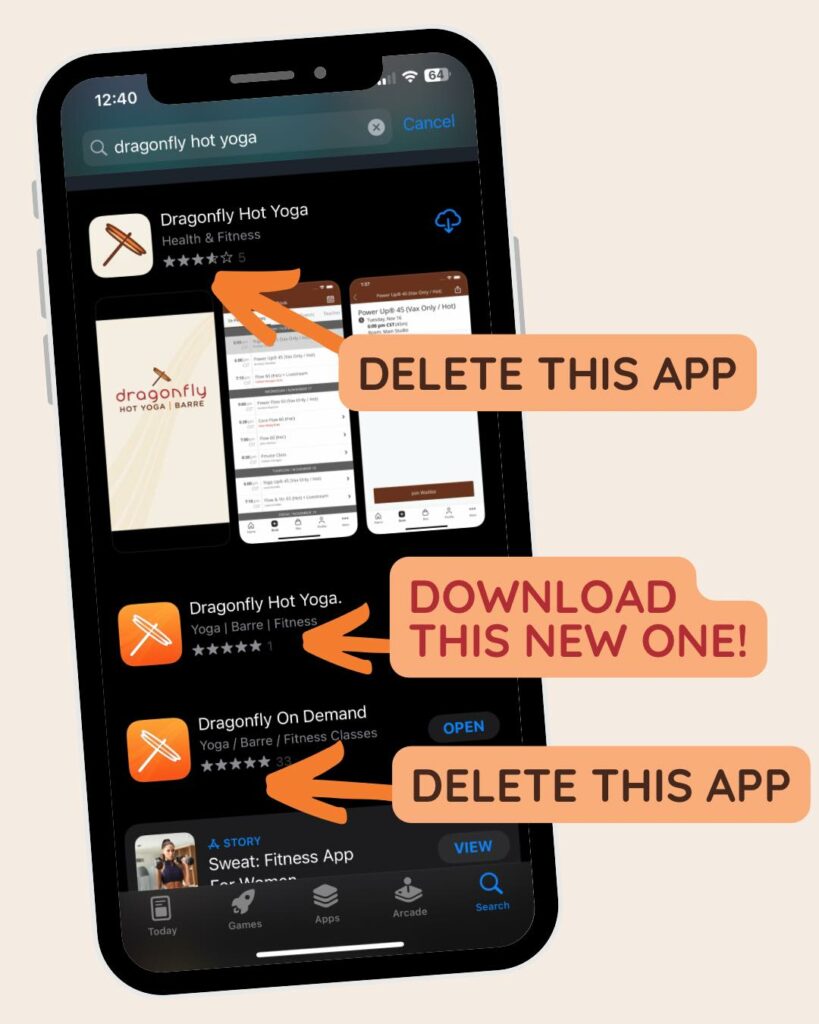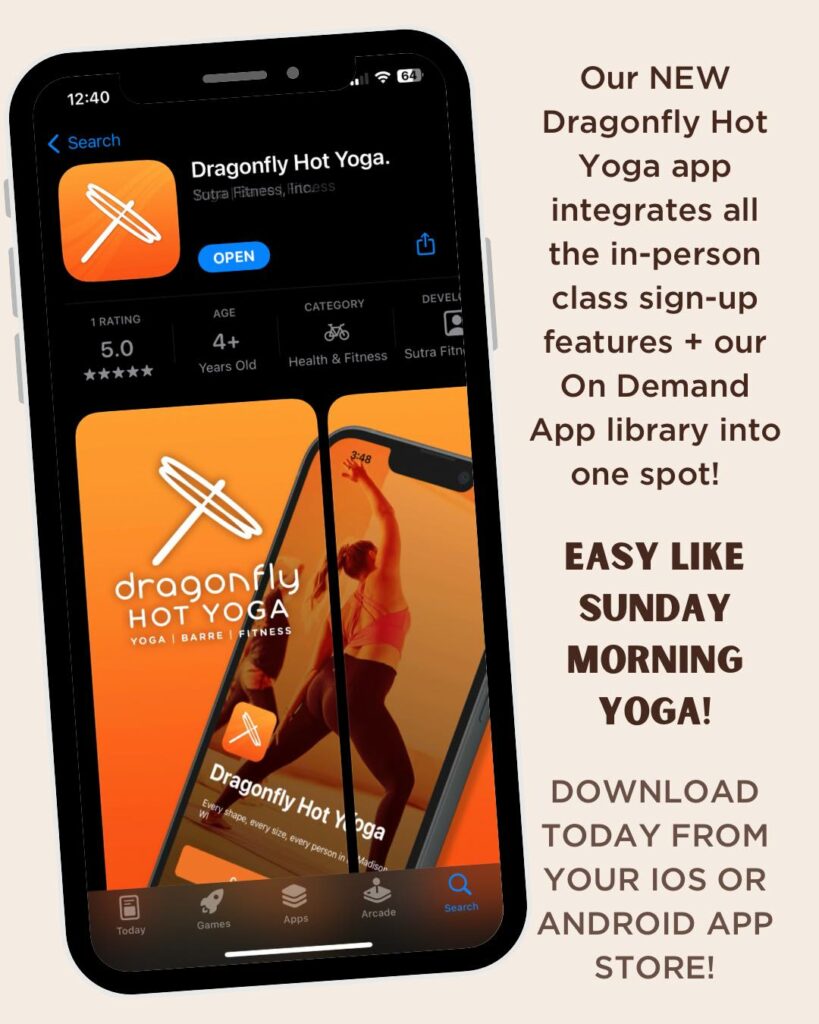 iOS app: https://apps.apple.com/app/dragonfly-hot-yoga/id6445855647
Android app: https://play.google.com/store/apps/details?id=com.arketa.dragonflyhotyoga
You will still have access to our old software and apps until the end of March 2023 (if you want to check your old account), and we have retained copies of all past transactions and data as well. Starting on or around April 1, our old software (Mindbody and Vimeo) and apps will no longer function.
We want this transition to be as smooth as possible for you! If you have any questions or issues, please email or text us directly and one of us will get back to you. Please be patient with us as we work through the kinks and learn the new software. We are always grateful for your presence, and for being a part of the Dfly society! We hope to see you soon, and we hope you enjoy the new Dragonfly software experience.
In gratitude,
The Dragonfly Team
info@dragonflyhotyoga.com