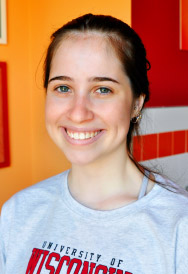 Sydney S.
Staff
Experience
I started yoga when I was 14 years old! I am currently 19! Yoga has been my primary way of exercise and I really enjoy doing it! My mom got me started doing yoga and we have continued to do it together ever since! In high school, I played soccer and I was looking for something that would make my muscles less tight and yoga truly helped me with that. It helped me become a better athlete and it showed me a new and amazing way to work out!
Favorite Pose
Childs pose - It brings me back to my breath and is a very nice resting pose
Favorite Quote
"Be happy. Be bright. Be you."
– Kate Spade
Why I Love Dragonfly
Working at Dragonfly has shown me how welcoming a workplace can be. Everyone just has such a positive attitude and it makes me have that same attitude! I know that if I ever need help with something someone is always there to help. There are so many amazing things about dragonfly but the people are the best part!
Little Known Fact About Me
I have a huge keychain collection! I have over 90 keychains from all around the world!