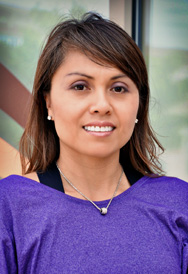 Suki W.
Instructor
certifications
E-RYT 500
300 + Training in Pilates Reformer & Pilates Mat & Barre
Baron Baptiste Level 1
Baron Baptiste Level 2
Baron Baptiste Art of Assisting & Advanced Art of Assisting
200 Hour Teacher Training
Hot Yoga Certified (Bikram Style)
TRX Certified
PaddleFit Certified Coach
SUP Yoga Certified
Mindfulness Meditation TT
CPR

Experience
I love to move with awareness, efficiency & agility. My focus is the breath. Breath synchronized movement creates a dynamic flow, stability, & vitality throughout all of the movement modalities. Although, I have been trained and certified in many areas of movement, my main study is Yoga & Meditation. Throughout my studies I have experienced trainings with Baron Baptiste, Bryan Kest, Max Strom, Gabriel Halpern, & Ana Forrest Teachers Steve and Talia Emmerman, John Friend & Desi Springer, & many beautiful teachers in our local Madison community. The strong foundations throughout the years have provided tools which I apply to every facet of my life. I feel so fortunate that I am able to share my love and joy of Yoga through building strong foundations and deep understanding with the amazing people in our community. My favorite teachers of all time...are the curious students that show up to study with me.
Favorite Pose
Dancer is my favorite pose.  The pose is a fluid connection of grace, balance, focus and dedication.  It is humbling because it tests our need for safety yet pushes us to play with  our  "edge."
Favorite Quote
"Move and the Way Will Open," is a quote I live by daily. 
"Bloom Where You are Planted,"  reflects my nomadic life prior to settling with my family in WI.  Having lived in Europe and across the U.S., I consider San Diego, CA my hometown yet feel Middleton WI is my home.
Why I Teach Yoga
Teaching goes hand in hand with my passion for learning.  Meeting wonderful people while sharing my love of healing and movement only fuels my quest for knowledge.
Why I Love Dragonfly
Dragonfly Hot Yoga studios provide such an uplifting, friendly and supportive place for the students to grow and practice.  It is such a beautiful place for teachers to serve and share their gifts.
Little known fact about me
I served in U.S. Navy for 5 years...but I started off more like Private Benjamin!
Suki W's Class Schedule