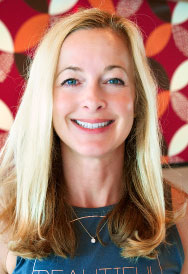 Shawn S.
Instructor
certifications
E-RYT 200 Hour
CYT
Yoga Up
Power Up
Circuit Up
BarreAmped (Boot Camp, Cardio, Fire, Power Stretch)
Yin
Yin, 30 hour training with Kramas Yoga School
Fire
ACE Certified Personal Trainer
ACE Certified Behavior Change Specialist
USAW Level 1 Coaching
Barbell Rehab Method
CPR, and AED Certified

My Teaching Style
I like to teach from a "strength" perspective in which everyone finds their strength... mentally or physically. Some of the classes can be very challenging but I believe there's a place for everyone, and I do my best to help them find it. I love to coach!!
Experience
I have been an athlete all my life. I've been running since high school and have completed marathons and half-marathons as well as several 5Ks and 10Ks. I have also participated in several mountain bike races as well as sprint triathlons. I was even a Pom Pom captain in High School and was in ballet!!! I taught step aerobics when it was cool to wear scrunchie socks and thong leotards... omg.
I do weight training 4/week focusing on Olympic Lifting. Competing in Power Lifting and Olympic Lifting and holding two state records in weightlifting via Wisconsin Weightlifting. I love to run the Madison trails, and I've been a member of Dragonfly since it opened.
Favorite Pose
Any type of shoulder opener is my fave right now. But I also do really like arm balances and tricks that I can break out at a party! Lol
Favorite Quote
"See the good."
Why I Love Dragonfly
Initially I was intimated by yoga – I really thought I had to be a vegan bike rider who saved animals, but the DFly community welcomed me and all my ways and lifestyle. It is really a safe place to be you and a place of acceptance. Couldn't ask for more. Plus the variety of workouts are amazing! (P.S. I do want to save animals... lol).
Little Known Fact about me
I used to be a Adult Probation Officer.
Shawn S's Class Schedule