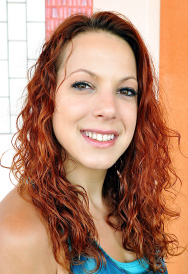 Pam F.
Instructor
certifications
Power Up
Yoga Up

My Teaching Style
I love keeping the atmosphere fun and upbeat while being challenged to push yourself. In my classes we give each other high-fives after a good hard set to remind us how awesome you are for being there in class pushing yourself! I also am form focused and breakdown the exercises to ensure your doing them correctly and we avoid any injury and gain knowledge for future workouts!
Experience
My Dragonfly experience started when I met Megan as they were opening the Middleton location back in July 2012. At the time I was doing a lot of cardio but no yoga and not much strength training. She encourage me to give the 30 day trial a chance and I immediately fell in love with Fire 90, Power Up, and Yoga Up! When the first Power Up Teacher training was available I took that as well as Yoga Up and became a sub teacher for Power Up. Over the past decade I have challenged myself to learn many different forms of fitness and I've kind of turned into a gym rat. LOL our bodies are incredible machines and it's amazing to see what you can accomplish when you challenge yourself.
Favorite Pose
Burpees. Burpees are a full body exercise using strength and aerobic!
Favorite Quote
"Make it a great day. It's always your choice."
Why I Love Dragonfly
Dragonfly has taught me so much over the past seven years, I am so grateful for my Dragonfly family. Dragonfly has guided me to be a better person and to have patience in life while finding my strength and courage to grow! Love DFLY xoxo
Little Known Fact About Me
I was given up for adoption at birth and was able to reconnect with my biological family when I turn 21! Now my amazing half-sister is here in Madison working at Dragonfly!
Pam Fox's Class Schedule