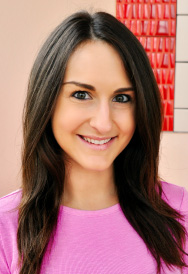 Olivia M.
Instructor
certifications
Dragonfly Hot Yoga Barre Training Certification
My Teaching Style
I love switching up my class routine and playlist every time! I try to make the class fun and energetic by always having a pumped up and energetic playlist. I encourage clients to push themselves to their fullest potential and to empower themselves with movement!
Experience
My Barre journey actually began not too long ago in January of 2023. I fell in love with the whole experience. I felt the "burn" that only Barre gives you and I was hooked! When I saw that Dragonfly was offering the teacher training, I knew I had to take advantage of the opportunity and I am so glad that I did! I am honored to be a part of Dragonfly team and to share my passion for health + wellness with others is a true blessing.
Favorite Pose
Foldover on the Floor
Favorite Quote
"Life isn't about waiting for the storm to pass… It's about learning to dance in the rain."
— Vivian Greene
Why I Love Dragonfly
Dragonfly is such an amazing space that I feel so grateful to be a part of! I love that when you come to a class you see people from all different walks of life. Yoga and Barre truly can be for anyone, no matter where they're at in their journey. When I walk into Dragonfly it is such a breath of fresh air and I know that I am about to do something really good for my body!
Little Known Fact About Me
I am bilingual! I am fluent in Spanish. I used to work as a certified healthcare interpreter and also spent some time working as a Legal Assistant helping clients by using my language skill in both Family and Immigration law!
Olivia M's Class Schedule