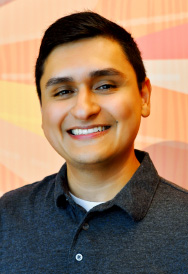 Michael M.
Staff
Experience
I was first introduced to yoga back in 2015 when my sister became a certified yoga instructor. Practicing yoga was a core part of my routine during my weight loss transformation during COVID lockdown. Most of my experience is with vinyasa flow and hot yoga. I run and cycle frequently so yoga really helps me recover and relieve tension!
Focusing on my breath and movement allows me to destress and unplug. One of the best parts is leaving a hot yoga class in the middle of the Wisconsin winter!
Favorite Pose
Birds of paradise - it's the leg kick with no knee bend for me!
Favorite Quote
"Attitude is a little thing that makes a big difference"
– Winston Churchill
Why I Love Dragonfly
When I'm on the mat, the world turns off. Dragonfly gives yogis a safe space for this! A friendly environment with positive attitudes goes a long way.
Little Known Fact About Me
Outside of yoga, I am a technical project manager at a biotech start up!