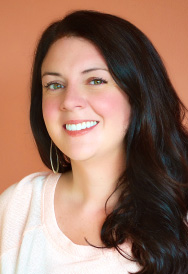 Megan T.
Owner & CEO
certifications
CYT
500 Hour RYT

Why I Opened Dragonfly
I wanted to open up a yoga studio that was clean, friendly, and welcoming. So many yoga studios come across as snobby and elitist and there's just no place for that in yoga (at least to me). It's scary and intimidating to try something new (like hot yoga), so it's important that we minimize the intimidation factor as much as possible. "It's just yoga after all", to quote some of our instructors. At Dragonfly, we believe in creating a space for you to be exactly who you are—leave your judgments at the door and we'll do the same.
Experience
After receiving my MFA in acting, I moved to Los Angeles and began casting/producing reality TV shows. I met a reality show contestant who shared how Bikram Yoga helped him deal with a tragic and stressful situation. I tried it to help alleviate the stress from years of cutthroat competition in athletics, academics, and auditions. It worked. I moved back to Madison, WI determined to build a friendly studio accessible to all shapes, sizes, and abilities. I encourage students to show up with vulnerability, a willingness to laugh, and an open mind and heart.
Favorite Pose
I'd have to go with Pigeon--it's a great hip opener and it hurts so good!
Favorite Quote
"Try putting your iPhone's down every once in a while and look at people's faces. People's faces will tell you amazing things, like if they are angry, or nauseous, or asleep."
–Amy Poehler
Why I Love Dragonfly
Because we wholeheartedly believe that yoga is for every shape, every size, every person. Dragonfly is like a second home to our members. It's a place where you can feel at home and where we'll most likely know you by your name. We care about our clients and we genuinely listen to customer feedback. It's a place where you can practice anonymously or filled with friends and conversation. It's what you want and need us to be.
Which actress would play me in a movie?
I'd like to say someone with major dramatic acting chops like Cate Blanchett, but Kristen Wiig or Tina Fey would really nail that role.