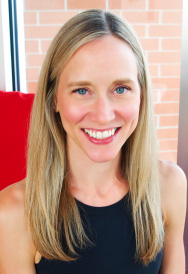 Mandy K.
Instructor
certifications
CYT-200
Doctorate in Physical Therapy
Orthopedic Clinical Specialist
Certified in Management of the Fitness Athlete
CPR and AED certified
My Teaching Style
Upbeat and powerful. I like to empower my students through body awareness and breathwork.
Experience
My personal yoga journey began in 2015 at a recommendation from a friend. I wanted to become more flexible. When I went to my first class, I realized yoga was very challenging. My competitive nature came out and I kept going to get better. As I continued to go, I started to experience the mental and emotional benefits of yoga. The community of yoga was so powerful. These benefits are what made me want to teach. I want everyone to have access to the mindfulness of movement. I have been a PT for 14 years with primary specialty of sports medicine. I love to educate students on the kinesiology of body movement.
Favorite Pose
Eagle. A mix of strength and balance.
Favorite Quote
"Compassion not Reaction."
Why I Love Dragonfly
Dragonfly is such a welcoming community. Everyone is so kind—from the greeting you get walking in the door to the engagement in the yoga room. I knew I wanted to be a part of this team of amazing people so I can also share this gift.
Mandy K's Class Schedule