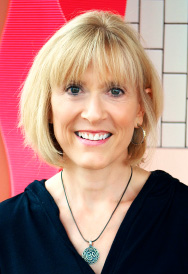 Laurie O.
Instructor
certifications
200 hour Certified Yoga Teacher (CYT) through Inner Fire
Registered Yoga Teacher (RYT) with the National Yoga Alliance

Experience
I have committed to a daily yoga practice since 2006. During that time, I have practiced with gratefulness and accepted every training opportunity that has come my way, including numerous Yoga Journal Conferences and a week at Kripalu Yoga Center.
Favorite Pose
I really don't have one favorite pose. They all have something to teach me, whether I'm ready or not.
Favorite Quote
"Be kind whenever possible. It is always possible."
—Dalai Lama
Why I Teach Yoga
I believe that yoga has transformative powers. My goal is to help students find the untold rewards that await them on their own mats.
Why I Love Dragonfly
Dragonfly Hot Yoga is an accepting and welcoming community, meeting people exactly where they are on their own path.
Little known fact about me
I first tried hatha yoga in high school, practicing along with Kathleen Hitchcock on PBS. At the time, yoga was far from the mainstream - I wish I had kept it up!
Laurie O's Class Schedule