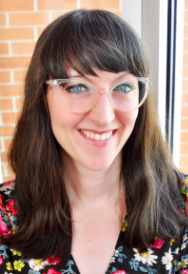 Katie U.
Director of Creative Strategy
Experience
I had no yoga experience before I started working here in 2012. I wasn't sure I could handle it, so I started with a Yin class where I could at least be sitting the whole time, ha! I was surprised at how peaceful I felt afterwards. Now I know that no matter what class I'm taking, I can be in control of how intense or restful it is, depending on what I need that day.
Favorite Pose
Tree!
Favorite Quote
"If there's a problem, yo, I'll solve it."
Why I Love Dragonfly
Dragonfly teaches you how to harness your own inner strength and courage. "Listen to your body, do what feels right for you." Feeling free to be yourself is such a powerful skill.
Little Known Fact About Me
I like to eat lunch at 10am.