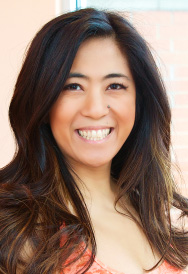 Joyce D.
Instructor
certifications
BarreAmped Level I

My Teaching Style
I lead a fun BarreAmped Foundations class that will stretch you in your strength training. I love watching clients push themselves to the point of a good shake in Barre, which is the point! I like a high energy in my classes and LOVE getting to know people. Come have some fun & maybe even surprise yourself! Can't wait to see you on the mat!
Experience
I didn't start working out until I was about 35. Never liked sweating or breathing hard. At first I got into running and after several years and races I maxed myself out on it. After completing my first full marathon, my body was needing a break. A friend suggested yoga and I vehemently objected because I thought it was boring and didn't think I would be able to focus in silence for 60 minutes on a mat. But, I knew my body needed something, so I signed up for the one month trial at Dragonfly. I committed to going as much as possible in that month and after that, I was hooked! I loved the space to be mindful, intentional AND get a great workout in.
Favorite Pose
Tree Pose - I love this pose because it allows me to stand tall and trees are symbolic of strength and protection.
Favorite Quote
"Whatever you are, be a good one."
Why I Love Dragonfly
I love the community, the classes and the clothes.
Little Known Fact About Me
I've done a couple of commercials for The General Auto Insurance!
Joyce D's Class Schedule