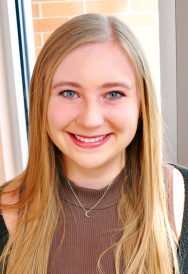 Jordan J.
Instructor
certifications
RYT-200

My Teaching Style
I lead a well-rounded yoga class that focuses on asana and the physical practice, as well as breathwork and mindfulness. The goal of my classes is to bring heat into the body and challenge strength and balance, while also providing space for students to be in the moment and process feelings or emotions that may arise. Coming from a psychology background, I believe the "mental practice" of yoga is very important. I aim to create a class that is welcoming for all and an environment where people feel comfortable showing up exactly how they are – whether this is good or bad for any given day. I design classes with a creative approach and work to bring something new to each class so students can more easily stay present by not knowing what is coming next. I strive to have my passion for yoga and helping others lead the way in my classes. I work to create a space for people to learn the mental, emotional, and physical powers and beauty of yoga and fall in love with it like I did.
Experience
My yoga journey began in 2018 when I was a freshman at UW-Madison. A friend of mine brought me to my first ever yoga class which happened to be at Dragonfly's Downtown studio. I was a studio dancer growing up, and had been searching for a way to be active that felt enjoyable and fun like dancing did. Yoga was the perfect fit for me. I loved how every class was different, and how it not only made my body feel strong and good but helped my mind feel the same. I loved practicing balance, flexibility, strength, and mindfulness in every class. I knew from the start of my yoga journey that I wanted to eventually become an instructor to be able to share my passion for yoga with others. I completed my 200-hour certification in the winter of 2022-23 and am so grateful I did. I not only fell in love with yoga more, but also the amazing community of Dragonfly!
Favorite Pose
Bird of Paradise. I love this pose for many reasons. I love how it challenges shoulder and leg flexibility, as well as balance. The pose really forces you to pay attention to how your body feels in the moment in order to get the arm bind and your shoulders over your hips. It creates a big opening in your whole body and I feel very powerful and strong when I am in this pose. I love the challenge and feeling of standing tall.
Favorite Quote
"The Goal of Yoga. The yoga pose is not the goal. Becoming flexible or standing on your hands is not the goal. The goal is to create space where you were once stuck. To unveil layers of protection you've built around your heart. To appreciate your body and become aware of the mind and the noise it creates. To make peace with who you are. The goal is to love,…well, you. Shift your focus and your heart will grow."
– Rachel Brathen
Why I Love Dragonfly
From the first time I stepped in a Dragonfly studio, I felt at home. The community Dragonfly creates makes you always feel welcomed. The people are warm and friendly and the classes give you support and space to be who you are. The people at Dragonfly all want to lift and support each other, and it is truly amazing to be a part of. I leave Dragonfly always feeling better than when I arrived.
Little Known Fact About Me
I am currently getting my Master's in clinical mental health counseling. I find it incredible how many parallels there are between yoga and therapy. Sitting with the uncomfortable, practicing mindfulness, and appreciating who you are (not what you produce) are three big themes I have noticed in the two. I have found as I grow as a yoga instructor, I grow as a therapist and it is amazing that two aspects of my world can collide so beautifully.
Jordan J's Class Schedule