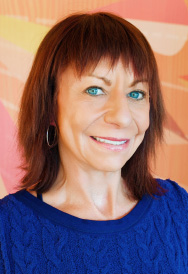 Jackie M.
Instructor
My Teaching Style
My style of teaching is power vinyasa flow classes. I am continually inspired by witnessing people transform themselves through these classes, not only physically becoming more strong and flexible, but mentally releasing years of stress and tension.
My classes are open to the beginner student to the advanced, as I have always believed in teaching an all levels class, so don't let the label "power flow" scare you away.
We are all one. We all fall. Yoga teaches how to fall and get back up again and carry on, not just on our mat, but in our life.
Experience
I have been a yoga teacher for over 14 years, starting up one of the first hot power flow classes in Madison.
Favorite Pose
Camel pose, the biggest heart opener.
Why I Love Dragonfly
Hot yoga at its finest
Little Known Fact About Me
I have been a practicing RN for over 30 years.
Jackie M's Class Schedule