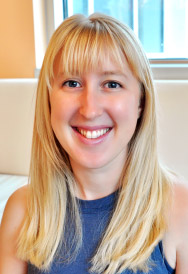 Colleen W.
Instructor
certifications
200 Hour Power Yoga

My Teaching Style
I love teaching classes that invite challenge, self-exploration, and mindfulness in a safe and welcoming space. Yoga is for everyone. I believe yoga invites the balance of strength and flexibility both mentally and physically through the mind-body-breath connection. Your heart will get pumping as you build strength, challenge yourself, listen to your body, and leave feeling renewed and more grounded.
Experience
Since 2008 I have been a yoga student, and I continue to enjoy taking classes of all varieties. In 2018 I decided to deepen my practice by enrolling in power yoga teacher training through CorePower Yoga in Minneapolis, MN. I immediately fell in love with guiding and connecting with students as a yoga instructor. Yoga has been an empowering and healing process for me, and I wish to offer the same to my students. I am so excited to continue my journey as a yoga instructor and to be a part of this awesome Dragonfly Team.
Favorite Pose
Revolved Crescent Lunge – I love twisting postures, and revolved crescent lunge offers an exploration of strength, balance, and twists! Revolved crescent lunge can offer a variety of experiences depending on how I am feeling. At times of lower energy I may wish to focus on a deeper twist, while on other energetic days I can challenge my balance and strength.
Favorite Quote
"Sometimes your joy is the source of your smile, but sometimes your smile can be the source of your joy."
― Thich Nhat Hanh
Why I Love Dragonfly
I absolutely love Dragonfly's philosophy – yoga is for every shape, every size, every person. My goal is to embody this philosophy as a Dragonfly instructor!
Little Known Fact About Me
Outside of yoga I am a speech-language pathologist, and I play the saxophone! I find yoga, speech therapy, and music all have the common thread of building connection with others.
Colleen Woyach's Class Schedule